Group - Garden, Farm Friends & Bird World Entry (30 to 59 people - 15% discount)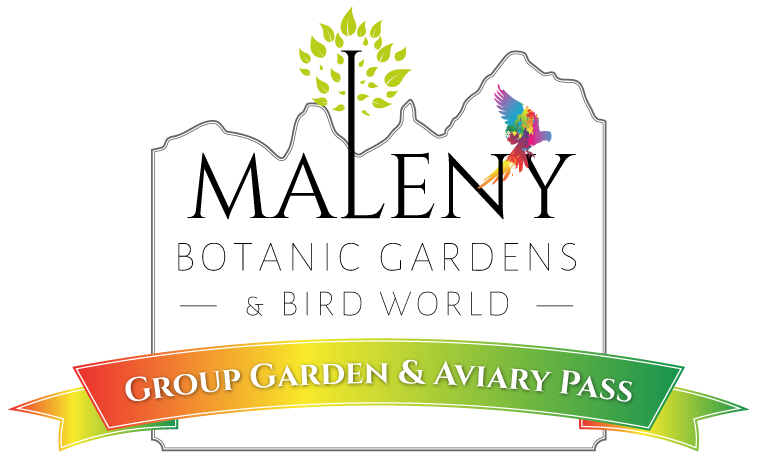 위치: Maleny, Queensland
상품 코드: PPBY6Z
To pay via Bank Transfer, Tax Invoice, Cash at the till please contact us on (07) 5344 0010


Please note the "Choose a Time" option is to pick an aviary tour time. Access to the aviary can only be obtained via a tour. An aviary tour is 1 hour.


Whether you are an avid botanist, a nature-lover or simply cherish the peace and tranquillity of beautiful gardens and rolling landscapes, a visit to Maleny Botanic Gardens & Bird World is the perfect day out.
No two days are the same at Maleny Botanic Gardens & Bird World. Throughout the year, our meandering pathways change from season to season, bursting into colour through the spring, filling with life and warmth in the summer months and taking on a tranquil serenity as winter approaches. Whatever season you choose to visit, there will always be plenty to see and do at Maleny Botanic Gardens.
The kids will love having their pictures taken with our many friendly birds, and be able learn about our over 700 exotic and Australian varieties of birds throughout our four aviary's. Our Bird World is home to a variety of vibrant birds from over 60 countries and you will be delighted by our friendly inhabitants who will often like to land on your head or shoulders.

Enjoy a cuddle with our miniature farm animals petting zoo as part of your garden experience! Meet Alfie, the miniature micro donkey. We also have babydoll sheep, miniature ponies, miniature goats, chickens, rabbits and guinea pigs.

Roses, azaleas, orchids and a resplendent swathe of perennials and annuals line six kilometres of meandering pathways, offering an enchanting escape from the outside world.

The ideal destination for morning coffee, an afternoon picnic or a spectacular walk through lush gardens filled with ponds, waterfalls, and a verdant array of plants and flowers, Maleny Botanic Gardens are a wonderful experience for all ages.
Enjoy our wonderful open-air café with panoramic views across the imposing Glasshouse Mountains and take in the spectacular views as you enjoy a private picnic from one of our many secluded lookouts.
There is always plenty of space for your whole group, with numerous gazebos and expansive yet secluded lawns to accommodate everyone.

School groups will enjoy the knowledge of our educated staff, senior groups will relish the peace and tranquillity, and everyone will love the expansive views across the Glasshouse Mountain Range and a magical day out at Maleny Botanic Gardens & Bird World.
Escape to Maleny Botanic Gardens & Bird World today.
15% discount already applied. Child ticket excluded from discount.