Gift Card E-Voucher - $75 (Annual Pass - Garden & Aviary Entry)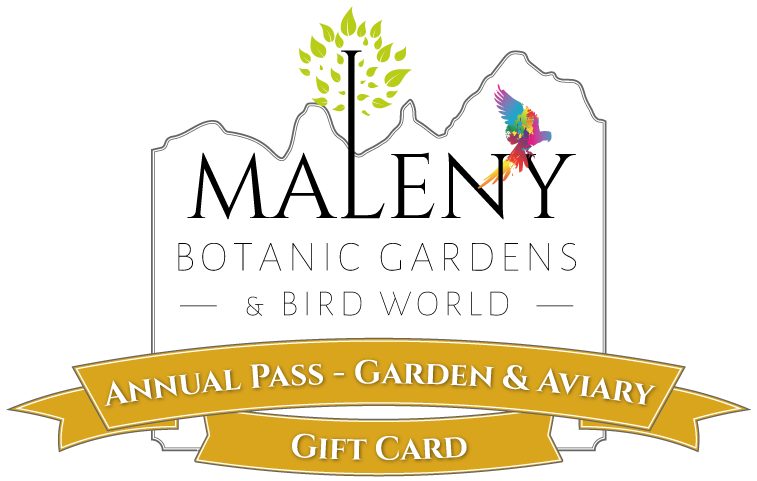 Location: Maleny, Queensland
Product code: PPERGS
Share the magic of Maleny Botanic Gardens & Bird World all year round with an Annual Garden & Aviary Pass. Visitors will witness the seasons change across the panoramic views and enjoy our wonderful destination time after time!
Whether they wish to picnic on our expansive lawns, take a stroll through nature, enjoy a lovely afternoon tea while gazing upon the majestic Glasshouse Mountains, or enjoy the colourful company of our many fine, feathered friends, an Annual Pass is a superb value-for-money gift that will keep giving again and again.
The Annual Garden & Aviary Pass makes the perfect gift for any avid botanist or bird lover, providing them with year-round access to the botanic gardens and vibrant bird world.
No two days are the same at Maleny Botanic Gardens & Bird World. Our family of birds are continually growing, both in size and number, and guests will enjoy growing to know the unique and quirky personalities of all of our colourful companions. As the year progresses, so too do our meandering pathways, bursting into colour through the spring, filling with life and warmth in the summer months and taking on a tranquil serenity as winter approaches. Roses, azaleas, orchids and a resplendent swathe of perennials and annuals line the meandering pathways, offering an enchanting escape from the outside world.
With an Annual Garden & Aviary Gift Card, your gift recipient will love every day at Maleny Botanic Gardens & Bird World
The annual pass gift voucher must be redeemed 24 hrs prior to your arrival by using the promo code(s) listed in the gift voucher. The promo codes can only be used on our website when purchasing annual passes.